Real-time intelligence providing 24x7x365 protection
Cloudmark Cloud offers comprehensive cloud-based service offerings at various levels—inbound only, inbound and outbound or hybrid inbound—integrating seamlessly into any existing infrastructure.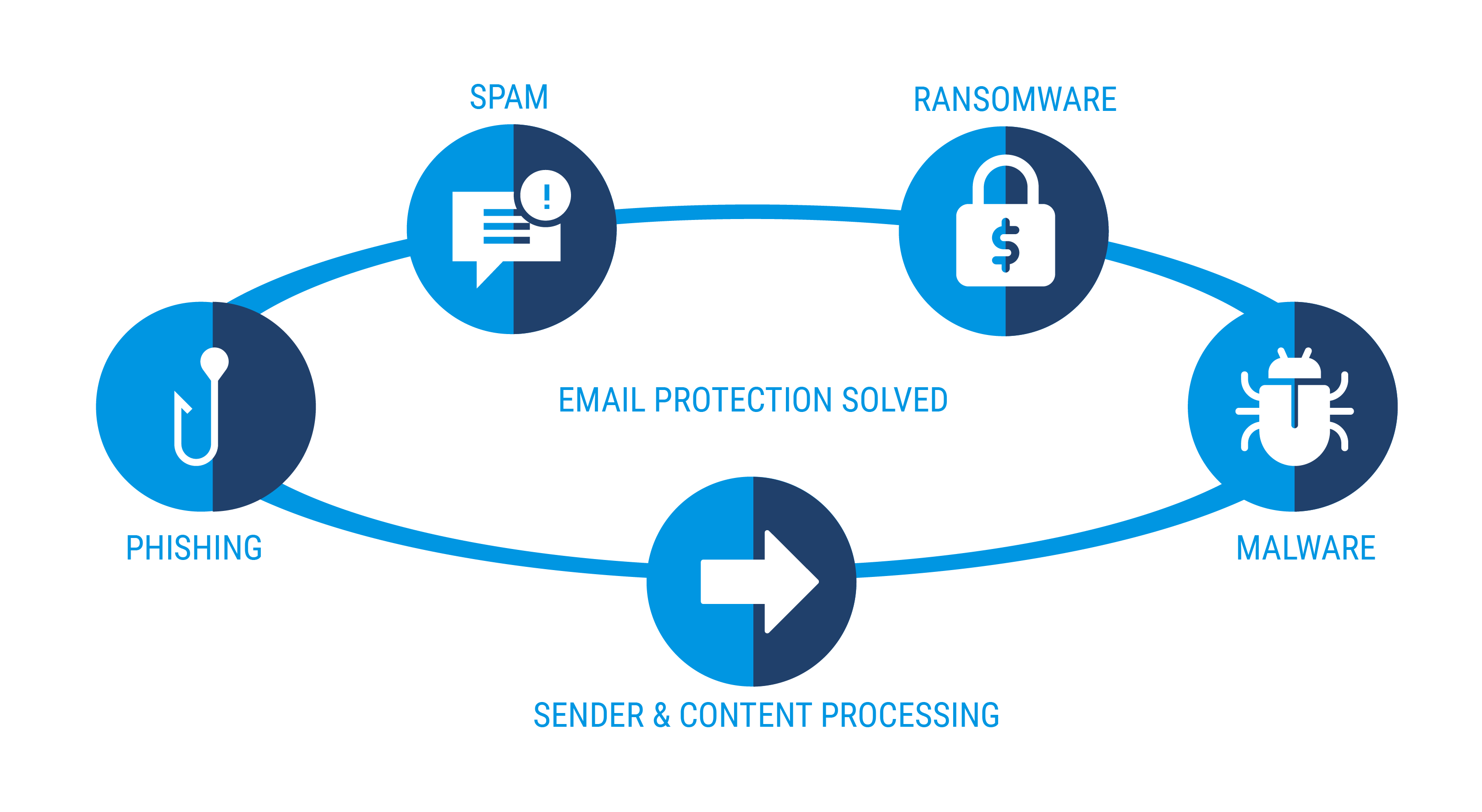 How does it work?
Cloudmark Cloud for Email combines advanced data analytics, automated threat monitoring and a team of messaging abuse experts to provide the highest level of security in real-time and with extreme accuracy. Cloudmark Cloud for Email identifies and proactively responds to abuse activity and remediates compromised systems enabling service providers across the globe to protect their customers from known and emerging threats 24x7x365.
Key Features
Expert anti-abuse management of feedback loops, workflow polices, whitelists and blacklists
Inbound and outbound messaging stream protection from spam, phishing, ransomware, and malware
Geo-diverse datacenters maintain full traffic loads in the event of outage
Works with existing messaging platform
The Cloudmark Cloud for Email Advantage
Messaging Security
Utilizes Cloudmark's Global Threat Network which captures threat data from billions of messages daily for increased protection accuracy.
Network Forensic Analysis
Automated detection and remediation of compromised accounts.
24x7x365 Protection
Continuous monitoring system identifies new and emerging threats while a dedicated, global team of experts offer unmatched analysis and in-depth investigation.
Robust Analytics and Reporting
Real-time threat intelligence data delivered to help streamline the evaluation of malicious attacks.